Schattige Ontbijt Hotspot Szimpla Háztáji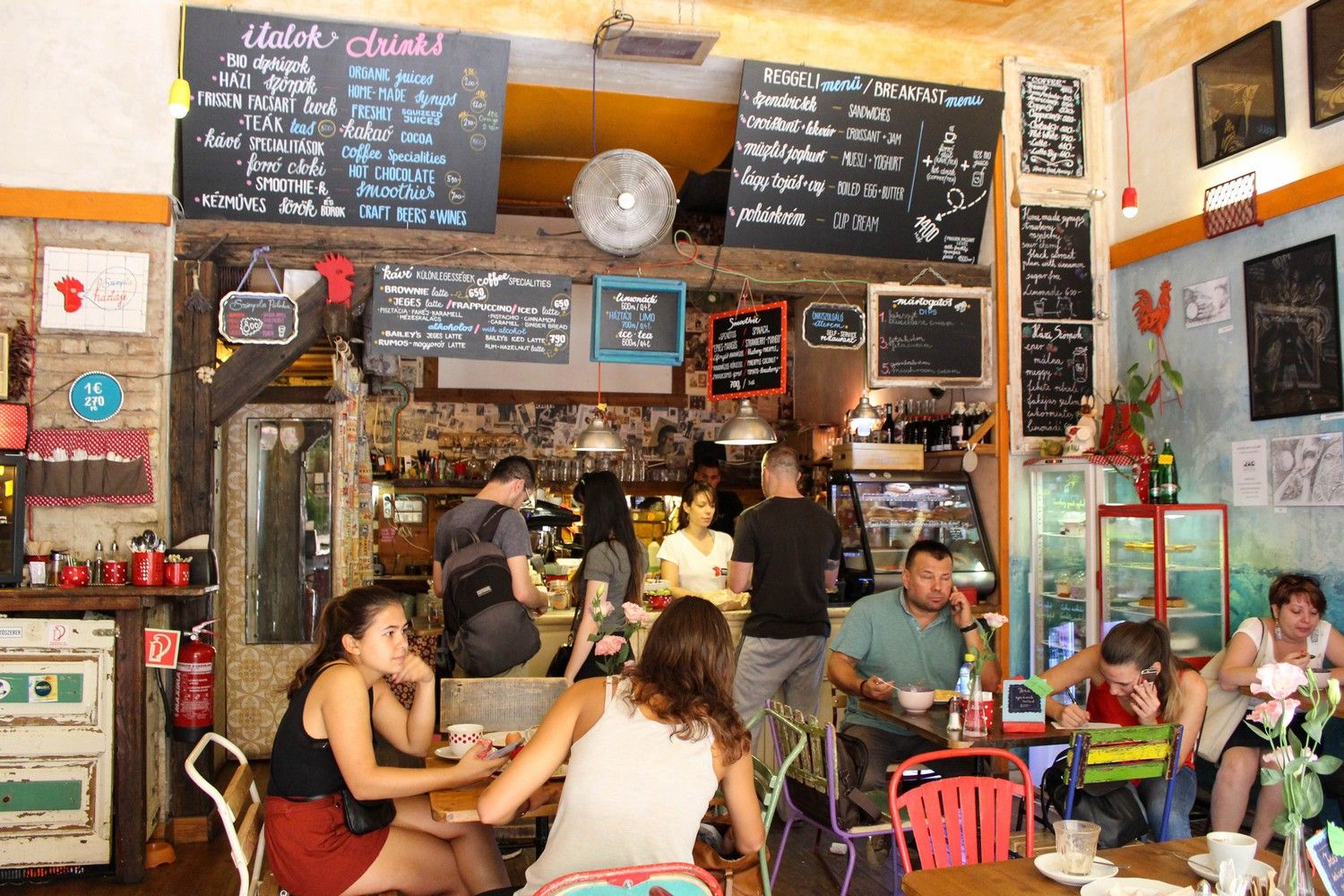 In het straatje  Kazinczy utca, tussen metrostations Blaha Lujza tér en Astoria, vind je verschillende leuke cafeetjes en restaurants. Waaronder Szimpla Háztáji, een schattig en kleurrijk cafeetje waar je perfect kunt ontbijten, lunchen of koffie drinken met gebak.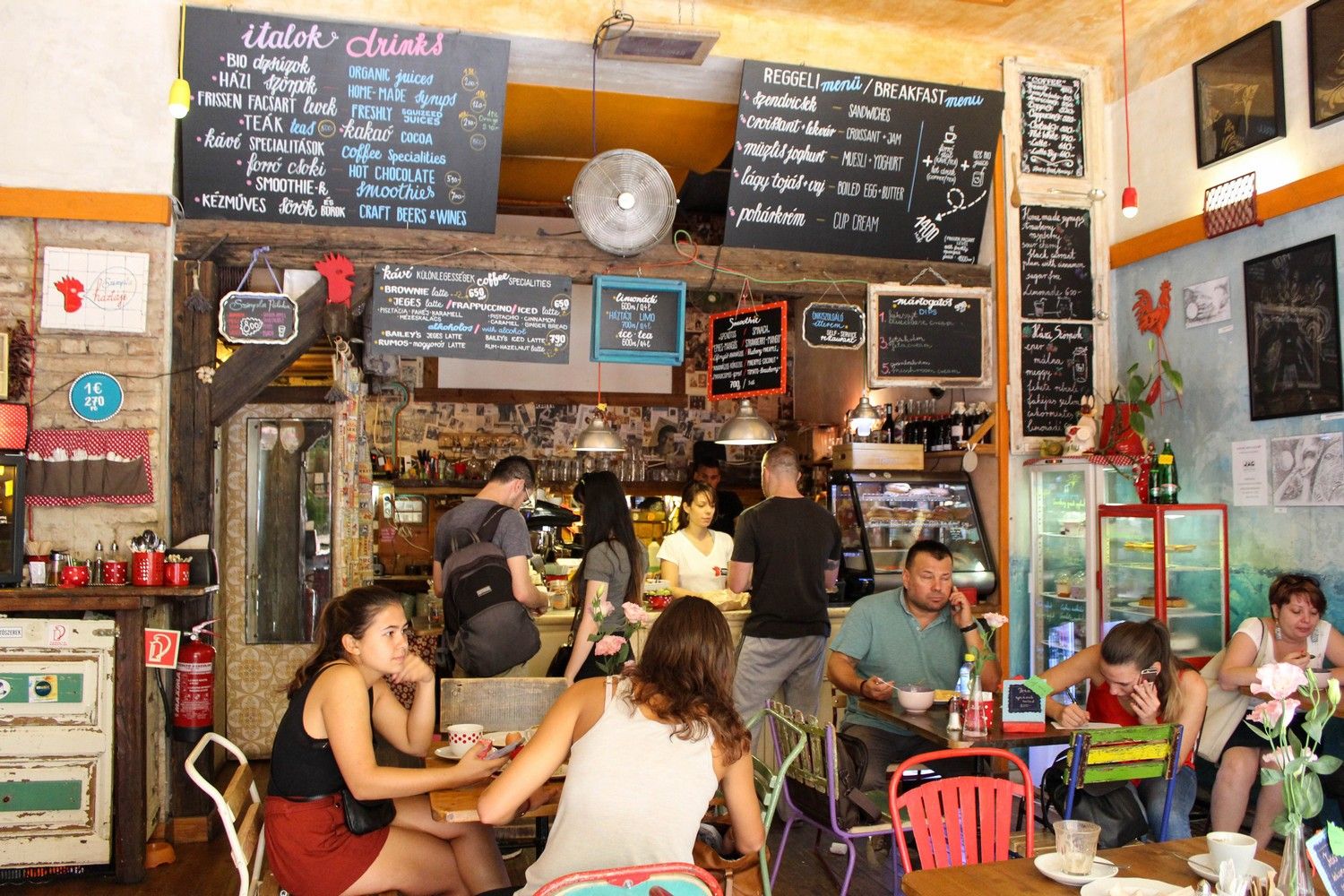 Zoals je wel kunt zien op de foto is er een enorme keuze aan lekkers! Wij kozen voor een ontbijtmenu (ongeveer €4,50), daarbij krijg je bijvoorbeeld yoghurt, een eitje of een broodje met koffie/thee en een sapje. Ik bestelde een geroosterd broodje met een cappuccino en een sapje, alles was super lekker! Vooral de koffie was heel goed.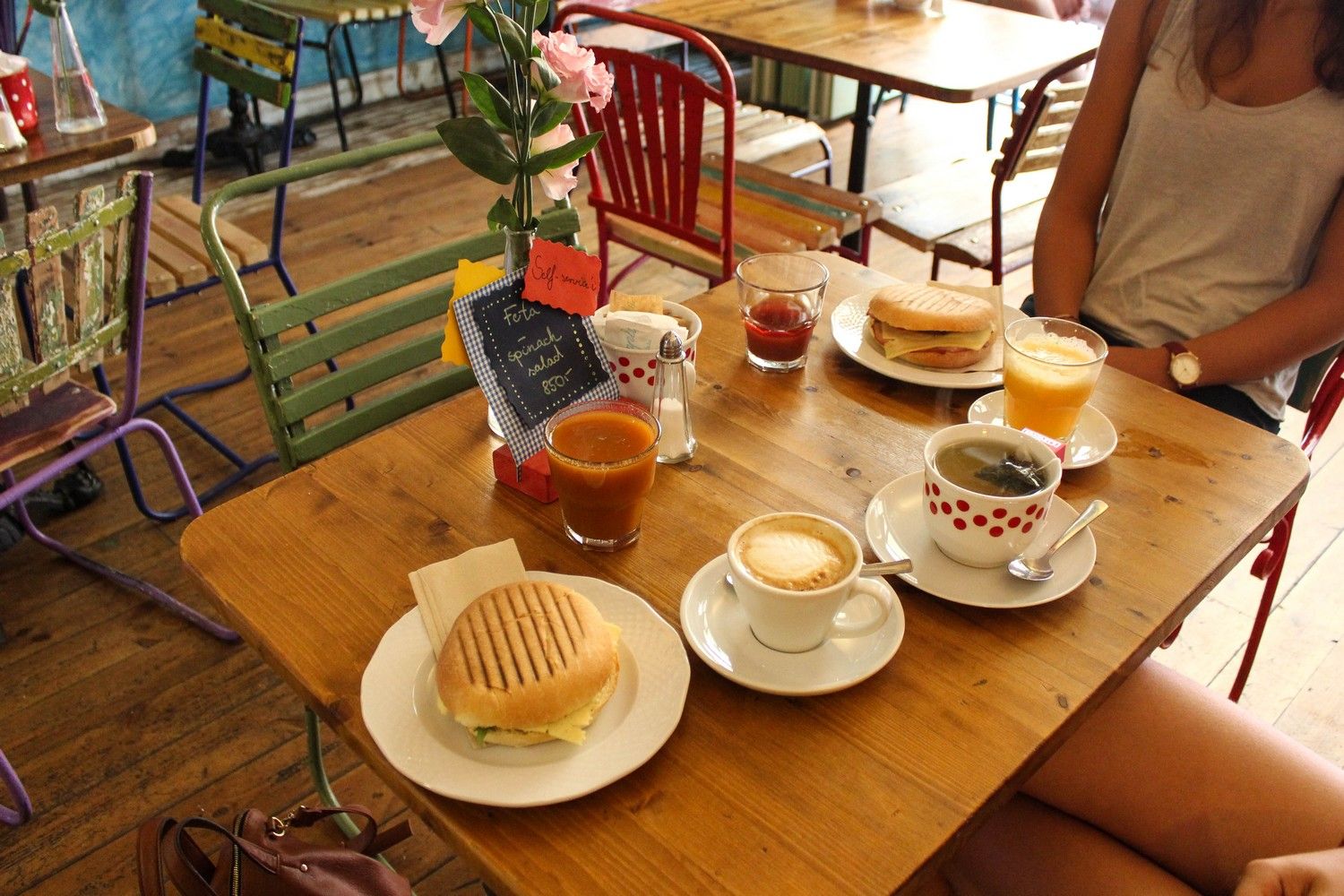 Niet alleen voor ontbijt is dit leuke tentje geschikt. Elke week hebben ze een verschillend lunch menu met soep en een gerecht, die plaatsen ze op hun Facebook pagina. Daarnaast hebben ze lekkere taarten en koekjes in de vitrine staan, mmmm! Ze hebben ook verschillende zelfgemaakte smoothies, sapjes, ijskoffies en bakjes yoghurt met fruit.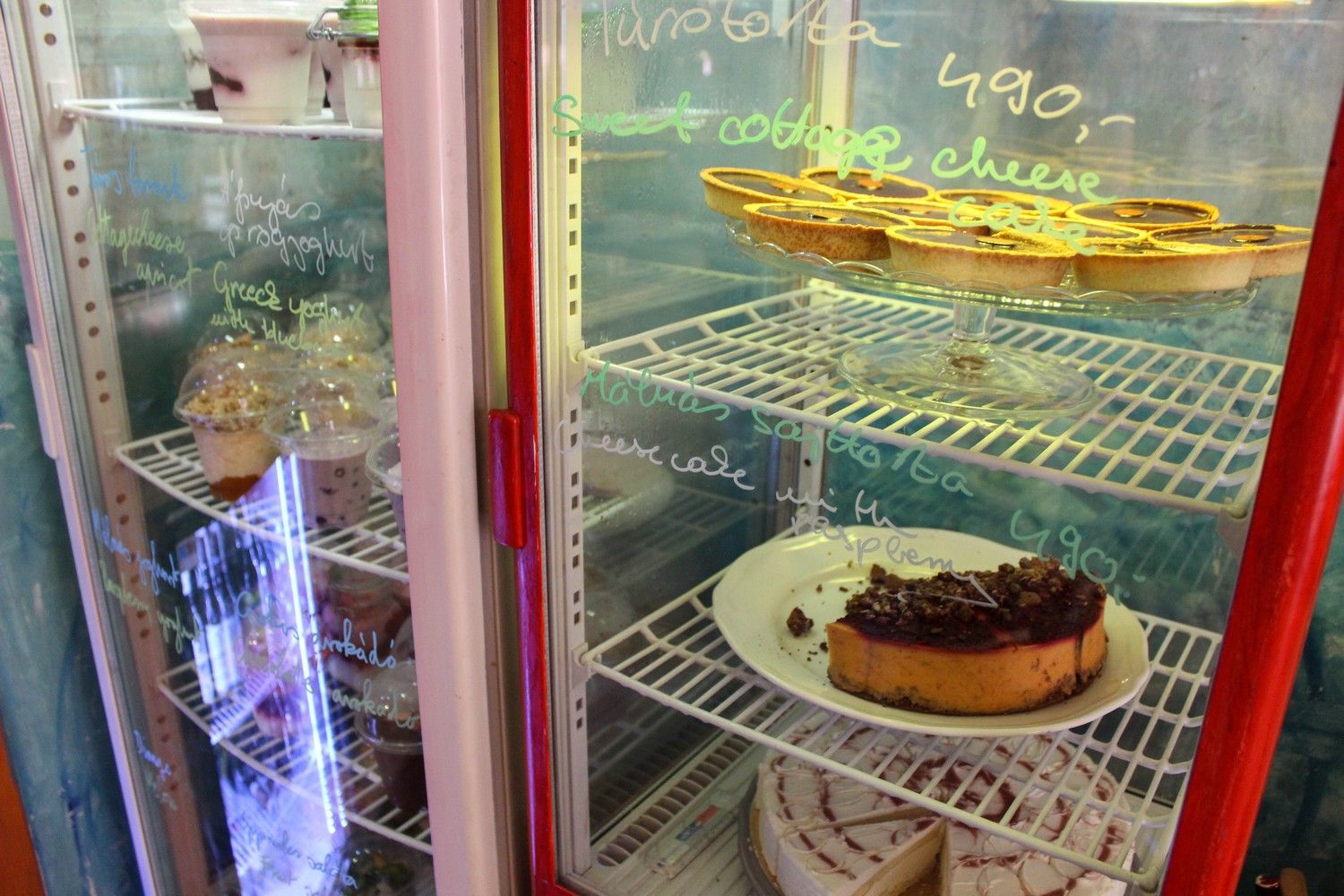 Tot nu toe heb ik er alleen ontbeten en een keer ijskoffie gehaald, maar ik ben zeker van plan om een van die lekkere taarten te proeven. En ook de lunch lijkt me fantastisch, perfect om wat Hongaars eten uit te proberen.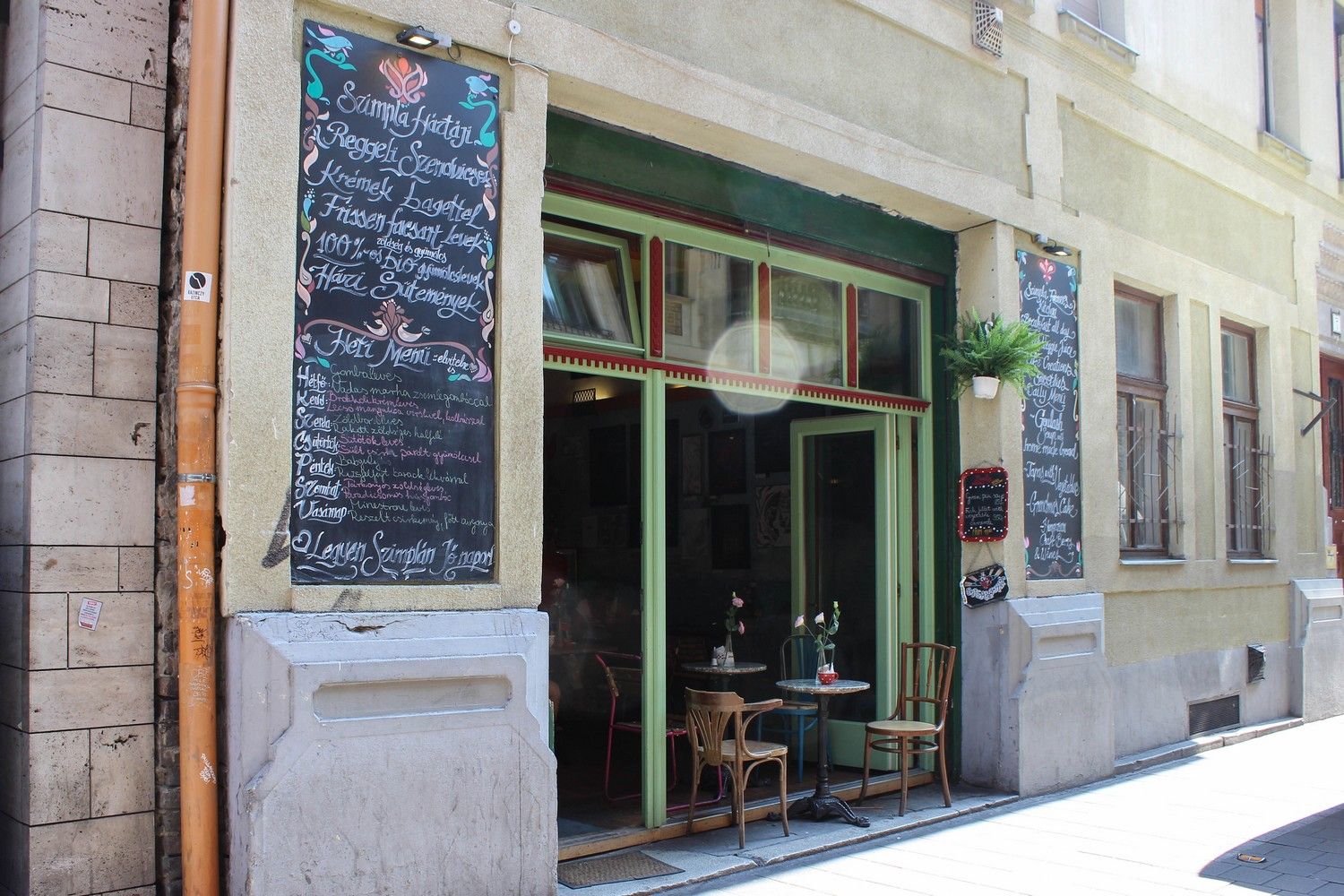 Nog een tip: tegenover Szimpla Háztáji zit het bekende streetfoodrestaurant Bors GasztroBár. Al voor het opengaat staan mensen er in de rij. Ze hebben hier fantastische soepen, broodjes, drankjes en toetjes.
---
---